Cool event by local teaching artist…check it out this weekend.
We've officially declared Feb 21 Black President's Day and we have a host of events to celebrate. Scroll down or visit www.aishacousins.com for schedule & directions.
JAN 21 – FEB 28: ON VIEW CONTINUOUSLY IN HARLEM TEXTILE WORKS' DISPLAY WINDOWS. FREE.
GARMENTS OF "THE OBAMA SKIRT PROJECT"
Did you know women in over 30 African countries wear fabric with portraits of black candidates during presidential elections? The practice became popular in the 1950'-1960's when many African countries gained independence from colonial rule. Several of these countries (Ghana, Nigeria, Mali, South Africa, and Tanzania) printed fabrics to celebrate our first black president, Barack Obama. Afro-American artist Aisha Cousins collected these fabrics, brought them to US fashion designers (many recent African immigrants), and wore the resulting garments in the USA everyday for a year. View the garments along with photos and stories from Cousins' performance art project.
+++
FEB 19: 12-5PM. $110 / $70 FEE.
OBAMA FABRIC PRINTING WORKSHOP
44 Obama skirts will be printed in honor of our 44th president. An innovative screen printing, fashion, and cultural studies workshop led by artists Aisha Cousins and Shani Peters. Learn the history of African political fabrics, including those printed for president Obama, while custom printing your own Obama fabric! Bring your cotton African fabric and we'll help you transform it into a limited edition Obama fabric! Harriet's Alter Ego will even make into a custom wrap skirt for you. Includes lunch from Globe Trippin Cafe
FEB 19: 5-7PM FABRIC DROP OFF $80 / $40
No time for the workshop? No worries. Drop your African fabric off and we'll print it into "Black President's Day 2011″ Obama fabric for you.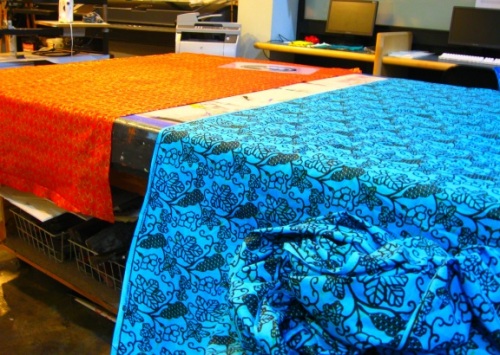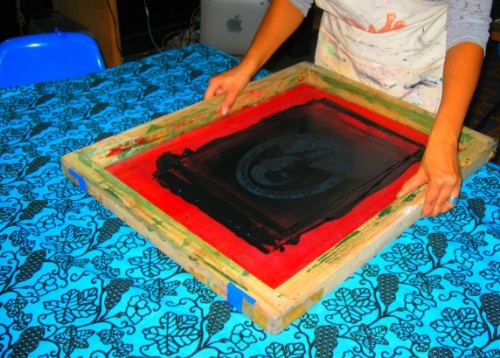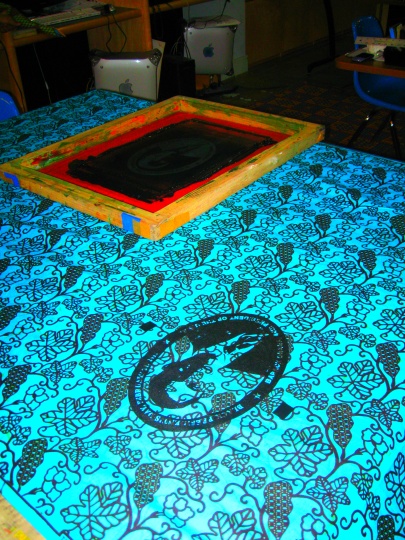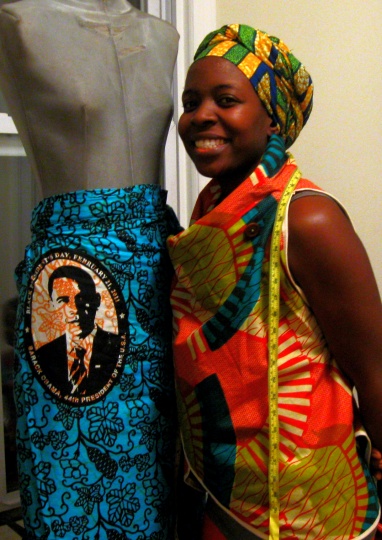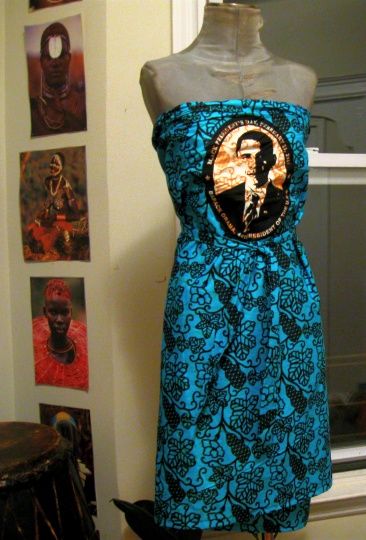 +++
FEB 20: 12-5 PM FABRIC DROP OFF & OPEN HOUSE – Free to shop. $80/$40 for skirt / fabric.
Drop off your African fabric and we'll transform it into a limited edition "Black President's Day 2011″ Obama skirt for you. Shop with Obama Skirt Project fashion designers Harriet's Alter Ego, Wunmi, Chay the Great and Nzinga Knight. No fabric at home? No worries. Harriet's will have it for you to buy on site.
+++
FEB 21: 12-3PM. FREE.
HAPPY BLACK PRESIDENT'S DAY NINA SIMONE! CARD MAKING WORKSHOP
Did you know President's Day falls on Nina Simone's birthday this year? What would this jazz legend and civil rights advocate think if she had lived to see Obama become president? Celebrate by sending a card to President Obama with a story of a woman from your family who fought to end racial discrimination in the USA. Make cards at Harlem Textile Workshop with artists Aisha Cousins and Shani Peters or download a card template free at 
www.aishacousins.com/diy/nina
See Aisha Cousins' story here 
http://www.youtube.com/watch?v=7oaXNZH5dvo
See how to make your own kaleidoscope style card here 
http://www.youtube.com/watch?v=eXNsTC-5edI
Tell a friend. Share our Youtube Video, visit www.aishacousins.com for press release and photos
Harlem Textile Works is at 1677 Amsterdam Ave (at 143 St) New York, NY
A,B,C,D, or 1 trains to 145 St